Prasa
Historia - rozdziały > Wrzesień 1944 - rozdziały
Mitteilungen VeT, listopad 2009
Mitarbeiter des Theresianums
Nach dem Erstlingswerk, einem Kinderbuch in Polnisch "Od Be Do Zet" , erscheint im November
2009 das neue Buch von Boguslaw Zieba mit dem Titel "Blechhammer"
Am 13. September 1944 stürzt ein unbekanntes

Flugzeug in der Nähe des Dorfes Koniówka in Südpolen

ab. Die Besatzung konnte sich mit Hilfe ihrer

Fallschirme retten. Deutsche Soldaten trafen sofort

am Unglücksort ein und auch die Einheimischen

scharrten sich massenweise um die Absturzstelle.

Diese Ereignis wurde noch einige Wochen lang

heftig diskutiert.
Danach trat für mehr als 50 Jahre Stille ein ……
Erst am Anfang des neuen Millenniums erinnerte

man sich wieder an dieses Ereignis. Bald darauf

erschienen zahlreiche Artikel über den Vorfall von

1944 in den lokalen Zeitungen.
Nur, jede Zeitungsgeschichte war anders ……
Ich wuchs in der Gegend des Dorfes Koniówka

auf. So wie meine Kameraden ahnte auch ich

einiges über die Hintergründe des Flugzeugabsturzes,

jedoch interessierte mich damals weder die

Herkunft des Flugzeuges und die Type noch machte

ich mir Gedanken über die Besatzung.
Erst die widersprüchlichen Artikel darüber in jüngster

Vergangenheit weckten mein Interesse an den

Geschehnissen von damals derart, dass ich mit

Nachforschungen begann, die zwei Jahre in Anspruch

genommen haben.
In dieser Zeit erfuhr ich fast alle Details über das

abgestürzte Flugzeug und die komplette Besatzung

sowie die Ereignisse vor und nach diesem

tragischen Absturz. Ich sprach mit vielen Zeitzeugen

und kontaktierte fünf damalige Besatzungsmitglieder,

die heute in Amerika leben. Ausserdem

gelang es mir, einige Flugzeugteile in Polen zu

beschaffen.
Irgendwann während dieser Nachforschungen
bemerkte ich, dass ich ausreichend Material gesammelt
hatte und über genügend Wissen verfüge,
um darüber ein Buch schreiben zu können.
Ein Buch für Polen aus der Gegend des Absturzes
sollte es sein …...
Jedoch waren die Amerikaner nach der Hilfestellung
ihrerseits an dieser Geschichte so sehr interessiert,
dass sie auch eine Publikation in englischer
Sprache wünschten. Diesem Wunsch kam ich
selbstverständlich nach und so entstand dieses
Buch in polnischer und englischer Sprache.
Das Buch ist im Verlag DSP Book Publishing, Chicago,
unter dem Titel "Blechhammer" , zweisprachig
in Polnisch und Englisch, erschienen und unter der
ISBN 978-0-9816820-7-5 erhältlich.
The Suburban Journals, 25.01.2010
His fall to earth was not a dream,
and it seems like only yesterday
I sit at the small dining-room table a few feet from Aloys Suhling. When he looks at me, he explains, he can barely make out the circumference of my face, but not the main features, not my eyes.
Macular degeneration has claimed his vision. Many days he turns on his little TV, which he sees better than his big TV. His remote control, a gift from his son, is the size of a legal note pad. To pass the time he hovers near the TV and listens for moments of real interest.
"Like when somebody hits a home run or when they show a car wreck," he says.
Then he will lean forward so he can make out a few of the images.
Aloys has lived in his St. Charles home since 1958. Gloria, his wife of 46 years, died of leukemia in 1991.
On the kitchen wall is a rotary phone. In a picture frame are his medals. Throughout the house are photos of Gloria; their son, who lives in Indiana, their daughter, of St. Charles; their grandchild and great-grandchild; and Aloys' friend, Olive Alexander.
Not only is vision a problem, arthritis has crippled his fingers. When we break for lunch he needs my help to zip his coat. He's 85 years old. But he once was 20. It seems like yesterday.
Sgt. Aloys Suhling holds his .50-caliber machine gun behind the wing of the B-17 bomber. His job is to look for enemy fighters and to shoot them.
The bombing target today, Sept. 13, 1944, is a synthetic oil manufacturing plant in Blechhammer, a city in Germany.
At 15,000 feet, the 10-man crew had put on oxygen masks. They had plugged in their electric flight suits, electric boots and electric gloves to stay warm. They were flying at 22,000 feet, or higher.
The sky booms with anti-aircraft fire. Flak rattles against the plane's skin. This is his 25th bombing mission since arriving in Italy July 20.
On a few of those missions he was in the nose, directing where and when the bombs would drop. From there he saw the true horror of hostile fire and was amazed each and every time his plane survived.
They fly in a tight, staggered formation of seven, which makes a squadron. In all, 28 bombers advance on the manufacturing plant.
The target is in sight. The bomb hatch opens and the payload falls.
Aloys releases into the sky pieces of tin foil to confuse German radar. To his surprise, another B-17 - which is supposed to be above Aloys' plane - swerves beneath. It has been hit.
Suddenly, it's hit again, but this time it explodes, perhaps struck by a bomb dropped by one of the B-17s. The explosion is so close it severely damages Aloys' own plane.
Soon, the pilot announces via headset, "OK boys, as soon as we hit these clouds bail out."
The clouds will give the 10 men a greater chance. Otherwise, as they float down they would be easy pickings for German fighters.
Aloys attaches his chest chute and for the first time in his young life jumps out of a plane. The B-17's slipstream knocks him head over heels at 12,000 feet.
Now he's plummeting head-first. An incredible wind rushes past. It is the thrill ride of a lifetime.
He maneuvers in mid-air to a head-up position. He pulls the chute's handle and it seems to him - not that he's ever done this before - that the rigging isn't coming out fast enough. So as he free falls he picks at it with nimble fingers and the chute snatches him up - life will continue! - with a wondrous jolt that will stay with him forever.
He floats onto a field of clover a long way from the family farm in Calhoun County, Ill.
With the help of friendly locals he ditches the chute and his airman's gear. But he suspects the worst when those helping him scatter.
He lies on his belly in 18-inch clover, occasionally lifting his head to peek. Six German soldiers slowly approach. They are spaced 40 feet apart and methodically walk the field.
Boguslaw Zieba, 46, contacted the Suburban Journals. He grew up in a little town in southern Poland called Koniowka, near where the B-17 crashed. He now resides in Austria.
Zieba has written a book titled "Blechhammer" - the text is in both English and Polish - about the crash and the 10 crewmen who dropped from the sky. It is available at amazon.com and barnesandnoble.com.
Growing up, Zieba never thought much about the stories he'd heard of the crash. It never piqued his curiosity that a few pieces of the plane had ended up in various homes. It was an old story; it happened 20 years before he was born.
What eventually captured his interest, years later, were the factual inconsistencies in the accounts. If people were going to tell this story for generations, they should at least get it right. So two years ago he decided to contact the five living crew members.
"All my work was a kind of a puzzle," he said via e-mail.
He has interviewed Aloys by phone about 15 times. Aloys has no computer and no longer can read.
Zieba contacted the Journal to plug his book and let us know there was a World War II vet here with a story.
The German soldiers draw closer and Aloys fears he will be discovered. He has no gun.
But the Germans suddenly wheel toward a ravine thick with brush. Instead of heading toward him they now follow the ravine and, later, leave.
By late afternoon Aloys has been on his belly three hours. A peasant approaches in a wagon filled with hay and pulled by horses. Aloys crawls under the horses and into the wagon. The driver covers him in hay. They pass through a village, and he spends that first night in a barn.
He will learn later the crash site was in Czechoslovakia, near the Polish border.
The next day he is united with another crew member, and under cover of darkness they walk a circuitous route - led by members of the Polish Resistance - into Poland.
Soon they are joined by two more crew members and, months later, by the bombardier, who had to first recover from a broken foot. The other five crew members, Aloys will learn later, were captured and sent to prisoner-of-war camps.
For the next five months Aloys and the others are moved to a different home about once a month. They are fed by people who have little. They sleep indoors, in box beds filled with straw. During the day they play cards and think of home.
To loved ones, the men are in limbo; they are missing in action. Aloys' grandfather burns a candle at church for Aloys' safe return.
They are joined by other downed airmen. Eventually the Russians advance and the Germans retreat.
Today there is a pair of sheepskin-lined pants in a museum in southern Poland. They are stenciled with S2329. The S is for "Suhling" and the numbers are the final digits of Aloys' Army serial number.
For years, according to Zieba, the author, the family where Aloys spent his first night would bring out the pants for the annual festival and someone portraying a sheep would wear them sheepskin-side out.
And his silk parachute? Aloys says it was used to make more than one wedding gown.
These are the remnants of his physical presence overseas, where he served his country. The old man you see today was once a young man. His fall to earth was not a dream. And it seems like yesterday.
The Suburban Journals, by Steve Pokin, Monday, January 25, 2010
The Port Arthur News, 03.03.2010
VanOostrom patriotism shared in father, daughter
Shirley VanOostrom McGuire has her own memories of life with her father, Albert VanOostrom.
"He could fix anything. He raised cows … he bailed hay", she said.
It was only in her adult life that she heard him talk about his harrowing months as a prisoner of war after his plane was shot down.
She said she bonded with her father as she helped author Boguslaw Zieba compile notes on his experience, in 1944 and 1945, for "Blechamer", a book published in Polish and English.
Meager meals and his part in a 600-mile walk, The Black March, were part of his experiences as a German prisoner of war. He evaded the enemy for three days, and spent nine months in captivity, but McGuire said she didn't hear those stories in her childhood.
"I think it hurt him to talk about it," she said.
VanOostrom was a U.S. Army/Air Force staff sergeant who worked on B-17 bombers and aboard the Flying Fortress when it went down in the Blechemmer region of Poland.
McGuire said she helped the author with research through e-mails and the family now has a gear box and wing fuselage he was able to salvage from the plane's wreckage.
The book is available through Amazon.com and Barnes & Noble.
McGuire said her father imparted good life's lessons to his three daughters and was happy to live out the rest of his life in the Nederland area.
"He never wanted to leave home. He said he'd seen Rome," she said. "He's very much a patriot."
Now a resident of Serenity Home, McGuire visits her father often. He has difficulty communicating, but the attentive family surrounds him with things he loves, including photographs of his beloved cows.
His experiences did prompt VanOostrom, who has a Dutch heritage, to offer advice to his daughters.
"He said, 'Never buy a German car,'" McGuire said.
The Port Arthur News, by Darragh Doiron, Wednesday, March 3, 2010
The Plain Dealer, 19.04.2010
Flier bails from crippled B-17 but keeps fighting with Polish partisans: World at War
"There are no ordinary lives," said Ken Burns of those who served in a global cataclysm so momentous that the filmmaker simply entitled his 2007 documentary "The War."
Many who served in so many different ways during World War II are gone now. Some took their stories with them. But not this one.
As his B-17 bomber dropped like a battered pinata -- its nose blown off, wings and fuselage riddled with holes, two of four engines dead -- navigator Richard Hansler and the rest of the 10-man crew had a decision to make on that unlucky 13th day of September, 1944.
Ride it out and hope the plane could limp back to home base of the 483rd Bomb Group in Italy, or "Prepare to Bail Out!" -- the title of a recently published book written by Hansler, 85, of Pepper Pike.
They chose to jump into German-occupied Czechoslovakia, near Poland, where Hansler and four other crewmen who had eluded capture faced another, tougher choice. Turn themselves in and finish the war in a POW camp, or join the Polish partisans and face probable execution if captured.
The choices had been much easier, or at least less potentially lethal, for Hansler when this son of a Lutheran minister, raised in Milwaukee, opted to join the U.S. Army Air Forces in 1943 rather than wait to be drafted.
He wanted to be a pilot, but problems with his depth perception ruled that out, so he became a navigator instead.
He joined a squadron operating out of Italy with the Fifth Air Force, hitting targets in Germany and Romania. Just before arriving, half the planes in the squadron had been shot down, and Hansler's crew was assigned to a tent formerly occupied by one of the lost crews.
It was a grim welcome to the world of aerial combat, where bombers flew at freezing altitudes, through hordes of German fighters and clouds of antiaircraft fire. Hansler took to sitting on metal machine-gun ammo boxes for a little extra protective "armor" below the waist.
He also developed an appreciation for protection provided by the Tuskegee Airmen -- black aviators who flew fighters escorting the bombers -- even though they had a habit of buzzing the bomber crews' tents at treetop level, just for kicks.
"They'd scare the heck out of you, but we were really glad to see those guys when we'd rendezvous before a bomb run," Hansler said.
His B-17 flew 24 missions without a single crewman wounded or significant damage. At some point Hansler was awarded an Air Medal. He doesn't remember why. "For the fact that I was still alive, I guess," he said with a shrug.
Then, during an attack on a synthetic oil refinery in Blechhammer, Germany, Hansler's plane had just dropped its bombs when the aircraft was rocked by a huge blast. Hansler figured antiaircraft fire had hit the bombs as they fell. Other crewmen thought another bomber had slipped below them and flown into the falling payload.
Whatever the reason, the crippled bomber dropped out of formation and was quickly pounced on by German fighters.
Hansler and his crew hit the silk. Five were immediately captured by the Germans. Hansler and four others were rescued by Czechoslovakians who hid them until the airmen met with Polish partisans and were invited to join the underground.
They accepted, were given guns and spent the next four months roaming the mountains, mostly trying to avoid getting shot or captured. "I greatly admired them," he recalled. "It was at great risk to their lives that they provided us with protection."
Courageous, yes, but not entirely competent, as illustrated in Hansler's recollection of one action involving an attempted partisan ambush of German troops.
"Unfortunately, these rather poorly trained young kids, gun-happy, started shooting before the Germans ever got to where we could see them," he said. "Then the Germans started shooting and nobody knew what they were shooting at."
The Germans beat a hasty retreat from the bloodless battle.
There also was brutality and sadness along the way. Hansler recalled walking through a Polish village that the Germans had burned to the ground and massacred nearly all of its inhabitants. In his book, Hansler wrote: "It was a weird sight, this village of the dead with its gravestone-like chimneys standing ghost-like in the half light of the stars."
The experience changed him long after he and the other airmen met with advancing Russian forces and eventually made their way back home.
"Things like that [massacre] made me really antiwar, I guess," said Hansler, who became a peace activist after the war.
He said he also got involved in the civil rights movement, reflecting the admiration and respect he developed for the Tuskegee Airmen.
Hansler attended Capital University in Columbus, where he met his wife, Wanda, and together they raised four children.
He earned a bachelor of science degree in physics from the University of Chicago, and a doctorate from Ohio State University before working at General Electric's lighting division at Nela Park for 42 years.
Hansler is currently director of the Lighting Innovations Institute at John Carroll University, where his work has encompassed studying the effects of light on health. This includes development of light bulbs and glasses that filter out blue light and, according to Hansler, enhances the body's melatonin production, potentially reducing sleep loss and risk of cancer.
He said his book was prompted by recent publication of another book about his last mission -- "Blechhammer" by Austrian author Boguslaw Zieba, who grew up in the area where the B-17 crashed -- and as a way to introduce people to his work on lighting and health (mentioned on the back cover of Hansler's book).
Hansler said he previously didn't talk much about his war experiences, and never joined any of the veteran's groups. "I pretty much wanted to put the past in the past," he said.
And when pressed to shed a little light on his role in the war, Hansler will simply say, "Well, I guess somebody had to stop Hitler, and I was glad to be a part of that because he certainly was a monster."
The Plain Dealer, by Brian Albrecht, Monday, April 19, 2010
The North County Times, 30.05.2010
WW II vet recalls fiery mid-air explosion, captivity
Former Flying Fortress co-pilot says war memories still haunt him
Editor's note: In this Memorial Day tribute to veterans, a local Army airman recounts his World War II experience. Fewer than 2 million of the 16 million veterans who fought in that war are alive today, according to The National World War II Museum in New Orleans.
Leaping from an exploding plane 66 years ago, World War II veteran Harold Stock plunged into nearly a year of hell and captivity by the Nazis, an ordeal that revealed both the horrors of war and the unexpected humanity of his captors.
Stock, 88, of San Marcos, was the 22-year-old co-pilot of a B-17 Flying Fortress charged with bombing a German oil refinery on Sept. 13, 1944. After his plane was damaged mid-air over the target, Stock and his crew bailed out over Nazi territory, where he was captured and held for 11 months as a prisoner of war.
"I didn't mind the flying," he said last week. "But I didn't like being a prisoner of war."
Stock had enlisted two years earlier as an Army airman and been assigned to serve as co-pilot, a post he described as both challenging and exasperating.
"When you know what the job of a co-pilot is, you can feel sorry for the jackass," he said in referring to the pressures and responsibilities of the job. "He has to know everything on that aircraft and take over any position."
Stock's mission that day was to drop bombs on a German oil refinery in the Blechhammer industrial complex, a high-priority target in a campaign to stop Hitler by destroying his fuel sources.
"What they wanted to do more than anything else was to keep their tanks from rolling, their trucks from rolling and their airplanes from flying," said Jeff Underwood, a historian with the National Museum of the U.S. Air Force at Wright-Patterson Air Force Base in Ohio.
The refineries were hard to destroy because of their heavyweight equipment, so military leaders approved plans for 59 continuous air strikes on four of the largest plants to knock them out of production, helping starve Nazi oil supplies and end the war, Underwood said.
"What stopped Hitler is that he lost all his oil," Stock said. "He lost his oil because we bombed the heck out of it."
The Sept. 13 raid was one such mission.
After several hours in flight, Stock's bomber reached its destination and the bombardier shouted the order to release the bombs.
Before he could shout "bombs clear," though, the ordnance struck another B-17 in the same formation that had veered beneath them, triggering an explosion that incinerated the aircraft and blasted Stock's Flying Fortress, according to Boguslaw Zieba, the author of "Blechhammer," a historical book about the mission.
Underwood said that based on some accounts, however, there's some doubt whether the Flying Fortress was struck by an explosion from its own ordnance or by enemy fire.
"That's the chaos of combat," he said.
What's certain is that the strike wrecked the bomber.
"A huge explosion rattled the aircraft, fire swept through the fuselage for a while and splinters caused significant damage on board," Zieba wrote. "The plane immediately lost altitude and was dropping."
The pilot ordered his crew to bail out, but as Stock prepared to jump, he noticed that the tail gunner was missing. He found him cringing in the tail compartment.
"He was really petrified," Stock said. "He was a little guy, so I got a lock on him, put a parachute on him and hauled him into the bomb bay. He thanked me when we were on the ground for saving his life."
As the crew floated down to earth, the burning plane circled around them on autopilot, veering near their parachutes.
"I thought we were going to get hit, and then it blew up," Stock said. "We landed together in this big open field, full of German soldiers fighting over our parachutes. You know why they were fighting? They had wives at home and wanted to take the silk home for ladies' underwear."
Most of the airmen found their way to friendly farmers or resistance fighters, but Stock was captured by German soldiers.
He said one of his captors demanded to know if he spoke German, then butted him with his rifle when he answered no. Just when he thought he was going to be shot, he said, the soldier confided to him in English that he studied at the University of Southern California and had been conscripted on his return home to Germany.
"I asked him how he liked Germany after I found out he had gone to college in L.A.," Stock said. "He said, 'Not as well as I used to.'"
Stock was transferred to one of the largest prisoner of war camps, Stalag Luft I in Barth, where the lives of 9,000 captured Allied airmen rested precariously on the whims of their captors.
One day, a one-armed German colonel, a veteran of World War I, was ordered to line up and shoot a number of prisoners, including Stock.
"He refused," Stock said. "A Hitler Youth shot him in the head. Then a real old German sergeant killed the kid. ... He said, 'I'm really saving all your lives.'"
Such glimmers of conscience weren't uncommon in prisoner-of-war camps, which were run by German airmen, the Luftwaffe, who respected their American counterparts and held to reciprocal rules of combat, Underwood said.
"They were good people, most of them," Stock said.
On one occasion, though, Stock said he was walking out of a camp barrack when he noticed a German sniper lying prone outside, aiming a rifle at the door. As Stock rushed back to warn the men in his room, another soldier stepped outside and was killed.
"I could have prevented that," Stock lamented. "I should have stayed by the door. In a way, it's kind of a guilty feeling; stupidity."
When the war ended and a flight school classmate came to fly him out of Germany, Stock learned that his wife, Dorothy, who was six months pregnant with their first child when he left for war, had given birth to a son.
During liberation festivities in France, Stock recalled watching a motorcade of American brass. He said Gen. Dwight D. Eisenhower "jumped out of the car, put his hand on my shoulder, shook my hand and said, 'I wanted to congratulate you. You bombed the oil refineries and ended the war.'"
Stock returned home and landed a job at a surveyor's office, where he said his rapid rise from new hire to supervisor sparked office gossip.
"I kept wondering why they kept calling me the fair-haired boy," he said. Later, he saw a picture of his boss' son, who had also served in the war and been killed on his first combat flight.
"He looked exactly like me," Stock remembered.
Stock, who raised six children with his wife, said that although he's probably "the luckiest guy alive," his war memories still haunt him.
"I know that war is hell," he said. "If you have to kill people, it's not right, and I've seen them face to face while I was killing them. And those are things I prefer to forget."
North County Times, by Deborah Sullivan Brennan, Sunday, May 30, 2010
SAN MARCOS: Former WWII POW Harold Stock dies at 89
Harold Stock, a San Marcos resident who was a prisoner of war during World War II, died Nov. 18. He was 89.
The North County Times profiled Stock in a May 2010 story that recalled his ordeal as an Army airman whose B-17 Flying Fortress crashed during a bombing run on a German oil refinery. Author Boguslaw Zieba also recounted the story in "Blechhammer," a historical book about the mission.
Stock, the 22-year-old co-pilot of the plane, was on a mission to drop bombs on a refinery in the Blechhammer industrial complex, a high-priority target in a campaign to stop Hitler by destroying his fuel sources.
While releasing its bombs, the plane was struck by an explosion. The crew bailed out over Nazi territory, and Stock was captured and held for 11 months as a prisoner of war.
He had numerous brushes with death after the crash, and in several cases received unexpected help from his adversaries. During his capture, Stock said, he was nearly shot before discovering that one of the German soldiers who held him spoke English ---- and had attended his own alma mater, the University of Southern California.
Stock was transferred to one of the largest POW camps, Stalag Luft I in Barth, where the lives of 9,000 Allied airmen rested on the whims of their captors.
One day, a one-armed German colonel, a veteran of World War I, was ordered to line up and shoot a number of prisoners, including Stock.
"He refused," Stock said in the 2010 interview. "A Hitler Youth shot him in the head. Then a real old German sergeant killed the kid. ... He said, 'I'm really saving all your lives.'"
After the war ended, Stock said he joined liberation festivities in France. As a motorcade of American brass passed him, he said Gen. Dwight D. Eisenhower jumped out of a car to congratulate him.
Stock returned home to California, where he raised a family with his wife, Dorothy. His son Steven Stock said his father rarely talked about the war until he began attending meetings with other POWs in his later years.
"He was always glad to do his part, and when he started going to the POW meetings, he realized that there were a lot of guys that had it way worse," Steven Stock said. "He just felt real fortunate to have made it through. And so do all of his kids, because we wouldn't be here otherwise."
After his wife died earlier this year, his son said, Harold Stock broke his hip and suffered complications from the injury.
He is survived by five children, along with his grandchildren and great-grandchildren.
North County Times, by Deborah Sullivan Brennan, Sunday, November 27, 2011
The Pana-News Palladium, 10.06.2010
Staff Sergeant Philip Nance
Tower Hill Air Force Veteran Made Last Flight Of Flying Fortress
David and Betty (Lebon) Nance are pictured with Mr. Nance holding a copy of "Blechhammer;" written by Boguslaw Zieba of Poland, and a native of the area the book is about.
It concerns the last fateful flight of the B-17 Flying Fortress No. 44-6412 that crashed on Sept. 13, 1944, in Koniowka, Poland.
Blechhammer North was the location of a synthetic oil refinery, the object being to cut off Hitler's World War II oil reserves.
This oil refinery still produced 5,000 tons a month. According to the account, it had been hit before "but further destruction would materially help in shortening the war." Lack of abandonment of motor transport on the fronts demonstrated the fact that the German oil situation was critical.
And for this critical war effort, Flying Fortress "44-6412" took to the air on Sept. 13, 1944, from Streparone, Italy, little knowing it would be their last flight as a team in their aircraft, still whole.
Amongst them was Dave Nace's brother, Staff Sergeant Philip M. Nance, radio-operator, one of 9 children of the William Melvin and Mary Belle (Nowlin) Nance family of Tower Hill, who had enlisted earlier that year on Apr. 7, at Peoria. Piloting the aircraft was Everette J. Robson, born Oct. 28, 1918, in Fort Smith, Ark.
Besides Robson, the crew of "44-6412" included co-pilot Harold R. Stock, 2nd Lieutenant; Richard L. Hansler, 2nd Lt., navigator; Gus Kroschewsky, 2nd Lt., bombardier; Staff Sergeant Albert W. Van Oostrom, flight engineer; Harold E. Beam, left waist gunner; Staff Sergeant Philip M. Nance, radio operator; Sergeant Aloys C. Suhling, right waist gunner; Staff Sergeant Gordon W. Sternbeck, ball turret gunner; and Staff Sergeant William N. Barry, tail gunner.
In describing the pre-take off scene that morning of Sept. 13, co-pilot 2nd Lt. Stock, "chewing on a stub of cigar," is said to have put the engines of the plane through pre-flight testing "despite the fact that the ground crews had already done it. He always did it carefully himself since he had previously had to return an overloaded aircraft to base after an engine fire caused by seeping fuel the previous night."
When he got on board, he checked the interphone to be assured all crew members were in position. Then using same he joked "about superstitious fears concerning the unlucky date – the 13th – and "eventually wished everyone a good flight. This time nobody laughed."
Soon the plane and crew moved into the rendezvousing flight plan. "Having practiced it many times, all the boys knew the whole process was very slow, but when done, the formation was really majestic: the bombers and their escorts could be seen everywhere in the sky."
At 10,000 feet, Robson ordered everyone to go on oxygen. The aircraft climbed 200 feet per minute. They reached an altitude of 19,000 ft.
The account continued that "Nance, Suhling, Beam, Sternbeck and Barry were in their flight positions watching the spectacle in the sky around them."
It continued: "Suhling got into the radioman's compartment to talk to Nance for a while, since he was very interested in any news and Nance was always in the know."
The initial formation was apparently huge. The book continues – "Reaching the Polish/Czechoslovak border, they begun to regroup. More than 160 B-17s turned for Blechhammer North Oil Refinery, while next the B-24s for the Oil Refinery at Odertals, Auschwitz Oil and Rubber Works in the Krakow-Auschwitz area.
The battle was about to begin. Right after the border the Flying Fortresses made thei final turn toward the target. The altimeter in 44-6412 showed 28,000 feet.
Gunners had put on their flak suits upon reaching the Yugoslavian coast for they knew German radar tracked them and the enemy defence controllers were trying to "guess" the mission's target.
Bombardier Kroschewsky could soon "recognize the smoke screen over the target."
"He now observed the earth and the leading plane of the first element above. He opened the bomb bay doors after he had seen the lead airplane's red-yellow flare and began to wait for a leader's green-yellow flare to release the bombs."
The explosion that downed their aircraft and changed their lives happened as a "bombs away" order was given.
"At 1115, the ship in the lead gave the signal to drop the bombs. Kroschewsky 'bombs away' and released the load. Next was to wait for Nance's 'Bombs clear' but nobody could hear his announcement!"
The account continued: "While ordering 'Bombs away' Kroschewsky and Sternbeck noticed another B-17 approximately 150 feet below them and slightly to the left. Part of the wing was directly under their drop line and there was nothing that could be done to change the situation. The bombs were just released. One of them shouted – 'Oh, I think it's going to…' – and then the explosion happened!"
Some panic followed this, but "very quickly" when the airmen realized that the ship was able to move and balance in the air, the order of the day was back to duties and the assessment of wounds and damages began.
Pilot Robson skilfully took control – two inboard engines were working on high power, since the two outboard ones were dead.
Robson saw his formation turning to the rally point, but couldn't do anything to keep up with them. He knew that engines number one and four were out and he had to dive down to oxygen level.
What followed was evasive action and an encounter with three Messerschmitt fighter planes.
The three made several passes – first from three o'clock, and then alternatively from four and eight o'clock. "They dove in trying to get the Fortress in a tight corner, but in return the gunners on board all got shots at them."
The Flying Fortress had dropped to 12,000 feet. Navigator Richard Hansler advised the pilot to lower the wheels as a cease-fire signal, part of the international sign of distress announced with the wheels down and the bomb bay doors open.
"Suddenly a single fighter came in at 11 o'clock for a frontal attack. Kroschewsky and Beam started firing and the bombardier got the ME-109 and the navigator saw it heading down in flames. The Germans hit the B-17's waist tail and nose several times until they sighted the landing wheels."
The plane was losing altitude so rapidly that with the Carpathian Mountains in view, ship commander Robson gave the bailout order. The book says an argument ensued between pilot and co-pilot, Stock, Robson, with Robson winning.
Thus, the escape exodus from the doomed craft began and the plane hit the ground at 49 23'83"N, 19 47'56"E.
Prior, though, one last visit by the Luftwaffe – after the explosion over Blechhammer, and about 45 minutes later.
"The pilot examined the circumstances of the final minutes of the flight of the aircraft, flew between Van Oostrom and Phil Nance, waved at Van Oostrom and left forever in the American's mind the view of the German's face, plain as day."
"He sped toward the Fortress and took some pot shots at the fuselage. He then wheeled over the field, and watched the moment of the crash, after the Fortress, uncontrolled, turned another circle. When the show was over, he left northward."
As a result of his Air Force experience, Staff Sergeant Phil Nance spent from Sept. 13, 1944 and the downing of his plane as a German prisoner of war, until April of 1945.
He retired from the service on Feb. 28, 1970, as a staff sergeant. Four of his 5 brothers served in the military during World War II.
He is the son of William M. Nance and Mary Belle Nowlin Nance, both deceased. Ssgt. Nance came from a family of 5 brothers and 4 sisters, 3 other children dying in infancy.
Of Staff Sergeant Nance, the radio operator of the ill-fated "Flying Fortress" No. 44-6412, the account states:
"Nance was a citizen from Tower Hill, Illinois. The boys called him just Phil. He was an average and rather little guy who was very social, nice and a very good friend. He liked to read books and wrote poems. All the boys enjoyed his company, listening to his radio news and information. He came from a big family. His friendship with Albert (Van Oostrom of Nederland, Texas) outlasted the war."
"Radio-operator's job on board: the radio operator is responsible for all the radio equipment of the airplane. His duties include position report, assisting the navigator, keeping liaison and command sets properly tuned and in good operating order, and last but not least, maintaining the log. Apart from his radio operating, he acts as a gunner, and usually also a flight photographer."
In the book: "Epilogue" Staff Sergeant Nance is described thusly:
"Philip M. Nance was discharged in April of 1946. He was a graduate of Tower Hill High School with the Class of 1941. He enrolled at Eastern Illinois University, Charleston, Illinois but droped out just six weeks short of receiving his bachelor's degree. He re-enlisted in 1952 and served in Korea and Vietnam. He edited the newspaper Stars and Stripes and made a career as a historian there. He retired in 1973. He died on Apr. 3, 1991."
A side note: Of his airship's crew, 5 joined the Polish underground and 5 were captured.
(Editor's Note: What you have read thus far merely touches the surface of the Blechhammer story done by Mr. Zieba. Should you desire to complete the whole trial and travail of Staff Sergeant Phil Nance, the book has been donated by the Pana Nance family to Carnegie-Schuyler Library. It should also be pointed out that during his service time he wrote the history of the 17th Air Force and received a commendation for his work.
It may be viewed there. We thank the David and Betty Nance family for making this true to life tale of American heroism in the skies and on the ground available.
The latest news concerning Blechhammer, Dave and Betty Nance report, is the death in recent weeks of Albert W. Van Oostrom of Texas. Nance came from a family of parents, and 12 children, 3 deceased in infancy. Nance was 68 when he died in Highland. He is buried in the Dave and Betty (Lebon) plot in Pana Mound (west) CeMETERY: buried in the Dave and Betty (Lebon) plot in Pana Mound (west) Cemetery.
Pana News-Palladium, by Tom Phillips, Thursday, June 10, 2010
Dziennik Polski, 02.10.2010
Dzień, w którym spadł samolot
Mieszkańcy Koniówki stali się naocznymi świadkami ostatnich chwil amerykańskiego bombowca B-17 "Latająca Forteca" o numerze 44-6412, który brał udział w nalocie na zakłady paliw syntetycznych w Blechhammer, czyli Blachowni Śląskiej.
Ten dzień w dzień 1944 roku w Koniówce, małej wsi koło Czarnego Dunajca, nie wyróżniała się niczym z całego szeregu zwyczajnych dni. Mieszkańcy jak co dzień oddawali się pracom w polu, domu i gospodarstwie. Koszono koniczynę, pasiono krowy, kopano torf. W pewnym momencie ciszę spokojnego dnia przerwał narastający warkot dochodzący z nieba. Gdy ludzie podnieśli głowy ich zdumionym oczom ukazał się niezwykły widok: wielki samolot przechylony prawym skrzydłem ku dołowi i ciągnący za sobą smugę czarnego dymu zbliżał się do wsi. Lecąca coraz niżej maszyna weszła w długi łuk i przemknęła ponad głowami obserwatorów zmuszając ich do padnięcia na ziemię. Ostatnie sto metrów samolot pokonał orając prawym skrzydłem grunt, a następnie uderzył w pobliski nasyp kolejowy i eksplodował.
Tak oto mieszkańcy Koniówki stali się naocznymi świadkami ostatnich chwil amerykańskiego bombowca B-17 "Latająca Forteca" o nimerze 44-6412, który brał udział w nalocie na zakłady paliw syntetycznych w Blechhammer, czyli Blachowni Śląskiej.
Maszyna ze stacjonującej we Włoszech 483 Grupy Bombowej, dowodzona przez ppor. Everette'a J. Robsona i mająca na pokładzie dziesięcioosobową załogę została mocno uszkodzona nad celem przez artylerię przeciwlotniczą. Odłączyła się od formacji i z dwoma niesprawnymi silnikami usiłowała wrócić do bazy we Włoszech lub chociaż dolecieć nad Adriatyk. Niestety, po około czterdziestu minutach lotu, w rejonie Babiej Góry samolot został dopadnięty przez trzy niemieckie Messerschmitty Me-109. Myśliwce bez większego trudu ostrzelały ranny bombowiec, przypieczętowując jego los. Wszyscy członkowie załogi ratowali się skacząc na spadochronach. Gdy dwóch z nich – radiooperator Philip Nance i technik pokładowy Albert Van Oostrom – opadało powoli ku ziemi, pilot Messerschmitta przeleciał pomiędzy nimi i pomachał im ręką.
Po wylądowaniu pięciu Amerykanów zostało schwytanych przez Niemców i przez Czarny Dunajec, Zakopane i Kraków trafiło do obozów jenieckich, gdzie goczekało wyzwolenia. Pięcioma pozostałymi zaopiekowali się mieszkańcy okolicznych wsi, Słowacy i Polacy. Lotnicy zostali ukryci, przebrani w cywilne ubrania, nakarmieni, a następnie przekazani miejscowemu oddziałowi partyzanckiemu AK. W lesie doczekali 1945 r. i nadejścia Armii Czerwonej. Następnie przez Odessę i Egipt odesłano ich do Włoch, do rodzimej jednostki. Wszyscy przeżyli wojnę i szczęśliwie wrócili do Stanów Zjednoczonych.
Pamięć o wydarzeniach z 13 września 1944 r. żyła wśród mieszkańców Koniówki. Części z rozbitego samolotu wykorzystywano w gospodarstwach: z rur paliwowych zrobiono istniejące do dziś ogrodzenie, z części metalowych wytwarzano grzebienie, zapalniczki, ozdoby góralskich pasów, pługi, ze spadochronów uszyto bluzki, a spodnie jednego z lotników (które również przetrwały do dziś), przez lata używane byłypodobno przez miejscowych kolędników, jako... strój turonia.
Sześćdziesiąt lat po wojnie do sprawy "Latającej Fortecy" wrócił urodzony w Koniówce Bogusław Zięba, absolwent krakowskiej AWF, mieszkający obecnie w Wiedniu. Zaciekawiony okolicznościami wydarzenia, o którym powszechnie pamiętano w rodzinnej wsi, postanowił pójść ich tropem i dowiedzieć się kim byli iludzie lecący w samolocie, jakie było ich zadanie, co im się przytrafiło, jakie były ich późniejsze losy. Zebrane materiały wydał w książce zatytułowanej "Blechhammer", która niedawno ukazała się w Stanach Zjednoczonych.
- Zaintrygowały mnie sprzeczności, w paru artykułach, które na temat katastrofy w Koniówce ukazały się w lokalnej prasie. Zacząłem wgłębiać się w temat i gromadzić kolejne części układanki. Rozpocząłem od ustalenia nazwisk członków załogi, a następnie przy pomocy książki telefonicznej dotarłem do pięciu żyjących – mówi Zięba. O dziwo, nie wszyscy lotnicy chcieli wracać do przeżyć z czasów wojny. Okazało się, że niektórzy z nich ukrywali przed rodziną historię z 1944 r. Dopiero pod wpływem próśb i nalegań Polaka zgodzili się mówić. Kontakty odbywały się drogą telefoniczną i mailową. Zięba wypytywał o służbę wojskową, szkolenie, pobyt we włoskiej bazie, okoliczności nalotu na Blachownię, zestrzelenie i dalsze losy po wylądowaniu. Takich rozmów telefonicznych autor odbył po kilkanaście z każdym z weteranów. Materiał z jednej był wyjaśniany i uszczegółowiany podczas następnej itd. Z kolei korespondencja mailowa odbywała się nawet codziennie.
- Albert Van Oostrom, podczas wojny technik pokładowy, cierpiał na chorobę Parkinsona wiążącą się z zaniokiem pamięci. Przez moje dociekliwe pytania, które zadawałem jego córce, a ona przekazywała jemu, Oostrom zaczynał przypominać sobie powoli tamte wydarzenia i pewne szczegóły. Opowiedział mi też pewną historię, która przydarzyła się innej załodze, w innym czasie i innym miejscu. Tymczasem z relacji pozostałych członków załogi wynikało jednoznacznie, że sytuacja ta przytrafiła się właśnie im... – mówi Zięba.
- Żeby bardziej otworzyć rozmówców wpadłem na pomysł, by posłać im do Stanów jakieś zachowane w Koniówce fragmenty samolotu. Udało mi się je uzyskać od mieszkańców. Z kolei prezes nowotarskiego oddziału Polskiego Towarzystwa Historycznego Robert Kowalski, który również zajmuje się poszukiwaniami wojennych śladów na Podhalu, skierował mnie do komendanta OSP w Koniówce, który miał kilka części maszyny przechowywanych w remizie. Sfotografowałem je, a zdjęcia posłałem lotnikom. Przesyłki bardzo ich ucieszyły, w dodatku dokonali identyfikacji niektórych elementów – uśmiecha się autor. Mimo to, jeden z weteranów – Richard L. Hansler (podczas wojny nawigator samolotu w stopniu podporucznika) – nadal odmawiał współpracy.
– Powiedział mi, że jako naukowiec (jest fizykiem) woli zajmować się przyszłością niż przeszłością. Nota bene, kontakt ze mną coś w nim jednak przełamał, bowiem tuż przed zakończeniem pracy nad moją książką przysłał mi trochę informacji i zdjęć, a już po jej wydaniu w USA ukazała się jego wspomnieniowa praca o wypadkach z 13 września 1944 r. Jak się dowiedziałem, jego zappiski powstały już w 1945 r., zaraz po powrocie do domu, ale przez sześćdziesiąt lat nie zdecydował się na ich upublicznienie – opowiada Zięba. Dziś w USA kupić można zarówno jego "Blechhammer", jak i "Prepare to bail out!" Hanslera.
Dzięki pomocy matki Bogusławowi Ziębie udało się dotrzeć do mieszkańców Koniówki i okolic, którzy pamiętali moment upadku samolotu. Każdy z nich zapamiętał jakiś fragment. Komuś w pamięć wbił się wielki samolot zbliżający się do wsi i sprawiający wrażenie jakby zaraz miał spaść właśnie na niego. Ktoś inny zapamiętał spadochroniarza, który wylądował tuż obok. Jeszcze inny wspomina oderwane wybuchem koło toczące się gwałtownie przez kilkadziesiąt metrów i płoszące zaprzężonego do wozu konia. Inni mieszkańcy opowiadają, że Niemcy zmusili ich do pracy przy naprawie uszkodzonego przez wrak nasypu kolejowego i porządkowania miejsca katastrofy. Połączenie relacji lotników i miejscowych pozwoliło na stworzenie w miarę pełnego obrazu. Część losów załogi po wylądowaniu została już wcześniej ustalona przez badaczy-pasjonatów, choć ustalenia dość istotnie różniły się między sobą. Niektórzy autorzy pisali o rozstrzelaniu pięciu lotników w gestapowskim więzieniu "Palace" w Zakopanem, inni o ośmiu skoczkach spadochronowych i dwóch lotnikach, którzy pozostali na pokładzie samolotu. Jednak dzięki kontaktowi z weteranami Ziębie udało się wyjaśnić większość nieścisłości.
- Sporą trudność sprawiło mi dotarcie do informacji, co działo się we włoskiej bazie 483 Grupy Bombowej. Szukałem materiałów, wchodziłem na rozmaite fora dyskusyjne miłośników historii lotnictwa. Na jednym z nich trafiłem na człowieka, który zaoferował mi sprzedaż kopii historii tej grupy za marne dziesięć dolarów. Otrzymałem pocztą płytę z ok. 1800 stron oficjalnych wojskowych dokumentów grupy, które zostały odtajnione dla badaczy w 1966 r. Znalazłem tam zeznania bombardiera mojej Latającej Fortecy, który obszernie, na kilku stronach, opowiadał o swoich losach w pechowej misji i pobycie w Polsce – opowiada Zięba. Korzystał też z internetowego katalogu MACR (Missing Air Crew Reports), zawierającego dane o zaginionych amerykańskich załogach lotniczych. Można tam znaleźć dane na temat nazwisk i stopni członków załogi, numerów samolotów, numerów silników i broni pokładowej, trasy przelotu, opis zdarzenia i ewentualnych świadków.
Ojciec cieszy się jak dziecko
Książka, nad którą autor pracował przez kilka lat, pierwotnie miała ukazać się tylko po polsku. Jednak członkowie załogi nalegali, by opracować także wersję angielskojęzyczną.
– Myślę, że w traakcie naszych rozmów poczuli chęć zobaczenia i przeczytania tej książki, która wszak opowiada o nich i o ważnym epizodzie ich życia. Rozczarowali się, gdy powiedziałem, że wyjdzie jedynie po polsku. Namówili mnie więc, bym poszukał amerykańskiego wydawcy. Tak też się stało; przygotowałem angielską wersję tekstu i znalazłem polonijne wydawnictwo z Chicago – mówi Zięba. Wydrukowane egzemplarze z dedykacją autora trafiły do czterech już tylko lotników (w międzyczasie, 24 kwietnia 2010 r., zmarł Albert Van Oostrom.
- Sprawiły im ogromną radość. "Mój ojciec cieszy się jak dziecko" – powiedział mi syn jednego z nich. "Mieliśmy już Boże Narodzenie, ale teraz jest drugie" – to inna opinia. Od innego dostałem dużą paczkę z prezentami świątecznymi, w tym z tortem – śmieje się Zięba.
Amerykańscy lotnicy, którzy 66 lat temu wylądowali koło Koniówki, zostaną tam upamiętnieni specjalną wystawą. Przygotowuje ją wspomniany już komendant miejscowej Ochotniczej Straży Pożarnej, pomaga mu mama Bogusława Zięby, z Wiednia przyjedzie pan Bogusław. Na wystawie znajdą się kopie zgromadzonych przez niego dokumentów na temat samolotu i załogi, mapy, zdjęcia, części B-17, spodnie lotnicze jednego z członków załogi, dwa modele "Latającej Fortecy" (jeden ze specjalnymi wycięciami, ukazującymi wnętrze), a także model messerschmitta, który zestrzelił amerykańską maszynę. Otwarcie wystawy planowane jest na w tym miesiącu.
Dziennik Polski, Paweł Stachnik, 2 październik 2010
Tygodnik Podhalański, 19.11.2010
Blechhammer: Historia latającej fortecy
Wystarczyły krótkie informacje, m.in. na łamach Tygodnika Podhalańskiego, by niewielki wycinek wielkiej wojny opętał jego wszystkie myśli i działania przez niemal 3 lata. Mały epizod dziesięciu Amerykanów z latającej fortecy stał się kanwą wydanej w USA książki.
Bogusław Zięba pochodzi z Koniówki, mieszka w Austrii, a udało mu się odnaleźć w Stanach jeszcze 5 żyjących lotników. To ich latająca forteca rozbiła się 13 września 1944 roku na polach obok jego rodzinnej miejscowości.
Setki telefonów, maili, listów wysyłanych pocztą, zaowocowały niezwykłą książką. "Blechhammer" to nazwa niemieckiej rafinerii – ostatniego celu misji bombowca, którego lot zakończył się w Koniówce. Publikacja ukazała się w języku polskim i angielskim, nakładem amerykańskiego wydawnictwa i można ją nabyć przez internet.
W swej książce, w sposób niezwykły, autor opisuje dzieje załogi Latającej Fortecy. Choć, jak sam przyznaje, nie jest historykiem, a publikacja nie pretenduje do roli naukowego opracowania, można tu znaleźć bezcenne informacje. Są biogramy wszystkich członków załogi, a nawet sylwetka Rudolfa Trenkela, pilota Meserschmitta 109, który ostatnią serią przeszył Latającą Fortecę, spadającą nad Koniówką. Samolot ten zajmował 117. pozycję na jego liście 138 zestrzeleń, choć jak wynika z raportów, samolot został uszkodzony wybuchem, do którego doszło podczas bombardowania. Uszkodzona maszyna na dwóch silnikach przeleciała ze Śląska w okolice Babiej Góry. Tu pierwszy pilot Everette Robson dał sygnał do ewakuacji.
Najwięcej uwagi poświęca autor dziejom amerykańskiej załogi. Udało mu się dotrzeć do 5 żyjących jej członków, a także do krewnych tych z 10-osobowej załogi, którzy zmarli. Korespondował, choć nigdy z nimi się nie spotkał. Marzy o tym, choć wie, że to raczej niemożliwe – wszyscy mieszkają w różnych zakątkach USA – od Teksasu i Kaliforni po Illinois. – Skoro udało się nawiązać pierwsze kontakty, zacząłem szukać dalej – wspomina. – Wiele szczegółów znalazłem na forach lotniczych. Jeden z członków przysłał mi 1800 stron historii całej 483 grupy bombowej, stacjonującej we Wołoszech. Tam znalazłem kilka stron raportu, który napisali ci, którzy uratowali się i przeszli do polskiej partyzantki.
Początkowo Bogusław Zięba chciał napisać jedynie opowiadanie podparte własną fantazją z wykorzystaniem nazwisk, miejsc, faktów, do których udałoby mu się dotrzeć. Gdy zobaczył, że ma dużo materiałów postanowił zebrać wszystko po kolei. Bardzo dużo rozmawiał z Aloysem Suhlingiem, strzelcem pokładowym i z bombardierem Gusem Kroschewskym. – Suhling bardzo się cieszy za każdym razem, kiedy dzwonię. Razem z nim odkryliśmy do kogo należą spodnie lotnicze, które przekazano na wystawę do muzeum w Ochotnicy. Okazało się, że każda część munduru miała swój numer i te należały właśnie do niego – wspomina autor.
Kroschewsky okazał się niezwykłym gadułą, człowiekiem, który niesamowicie barwnie opowiadał. Na stałe latał z inną załogą – do tego lotu został dołączony na zastępstwo tuż przed startem. Albert van Oostrom technik pokładowy, nie mógł rozmawiać przez telefon, ze względu na zaawansowaną chorobę Parkinsona. Dopiero córka spisywała jego wspomnienia i odsyłała je mailem. Van Oostrom doczekał się wydania "Blechhamera". Zmarł w kwietniu tego roku w szpitalu, trzymając kurczowo w ręku egzemplarz książki.
Ile osób przepytał? Nie jest w stanie policzyć. Rozmawiał ze świadkami katastrofy w Polsce – w Koniówce, Chochołowie, Piekielniku. Trafił też do słowackiej Hladovki, gdzie spotkał jednego z najstarszych mieszkańców. – Początkowo bał się rozmawiać, bo nie wiedział co od niego chcę, a przecież podczas wojny Słowacja oficjalnie wspierała Niemców. Ale później się rozgadał. Pokazał mi krzyże na cmentarzu, wykonane z fragmentów latającej fortecy. Rozmawiałem z rodzinami lotników, osobami piszącymi na forum, urzędnikami, którzy wydali mi akty zgonu nieżyjących członków załogi. Ale dzięki temu można było dotrzeć do miejsca zamieszkania czy krewnych.
Każdą wolną chwilę poświęcał na pisanie, często przesiadywał nocami przy komputerze. Latająca Forteca B 17 nr 44-6412 powoli stawała się nie tylko pasją ale wręcz obsesją. Co ciekawe, nigdy nawet nie stanął na amerykańskiej ziemi.
O przeszłości wolałbym zapomnieć
Nie zawsze udawało się szybko nawiązać kontakt. Drugi pilot Harold Stock przy pierwszej rozmowie roześmiał się, słysząc o przygotowaniach do publikacji. Gdy Zięba zadzwonił po raz drugi, odebrała jego córka. Stanowczym głosem powiedziała, by nie dzwonił więcej, bo ojciec nie chce rozmawiać, co więcej zmienia też miejsce zamieszkania. – Mimo wszystko poszukałem go. I znalazłem w domu starców. Tym razem już chętnie rozmawiał, nie mając już córki przy sobie – dodaje Bogusław Zięba.
Najtrudniej było z Richardem Hanslerem, nawigatorem. Początkowo w ogóle ignorował maile i listy. Gdy Polak zadzwonił, ten przyznał, że maile czytał, jednak, jako profesor fizyki, interesuje się przyszłością. O przeszłości wolałby zapomnieć. – Wydaje mi się, że to niesamowicie drażliwa osobowość, która czuje jakiś żal w stosunku do tego, co działo się kiedyś – zastanawia się Zięba. – Nie chciał do tego wracać. Miałem w kontaktach z nim 2 lata przerwy. To się zmieniło, gdy wysłałem mu pierwszą wersję angielskiego tekstu. Oddzwonił po dwóch dniach, jak tylko przeczytał książkę. Powiedział, że chce mi pomóc, potem dosłał jeszcze kolejne zdjęcia. Okazało się, że tuż po wojnie spisał swoje wspomnienia, ale nigdzie ich nie opublikował, nie pokazał jej nawet dzieciom. Zdecydował się na wydanie ich dopiero po tym, jak ukazała się moja książka.
Wśród traumatycznych przeżyć, jakie stały się udziałem amerykańskiego oficera, było wykonanie wyroku śmierci na polskim kolaborancie. Wówczas już pięciu Amerykanów, którzy wyskoczyli z latającej fortecy, udało się doprowadzić do stacjonującego w Gorcach oddziału AK Adama Stobrawy. Chcieli przedostać się do Rosjan, leczy było to niemożliwe, więc zdecydowali się pozostać z partyzantami. Jednym z testów lojalności miało być wykonanie wyroku na pojmanym góralu, który zdezerterował z niemieckiej armii i uciekał na Węgry. Uznany został za szpiega i sąd polowy wydał wyrok. Amerykanie ciągnęli między sobą losy – pechowcem okazał się Harold Beam, który oddał jeden strzał z pistoletu w głowę skazańca. Dobić go miał serią jeden z partyzantów.
Cała, 10-osobowa załoga B-17 przeżyła wojnę. Gordon Sternbeck po wielu latach spotkał Andrzeja Wojdyłę, który podczas wojny pomógł mu jako jeden z pierwszych Polaków. W dowód wdzięczności dostał od Amerykanina złoty zegarek.
Tygodnik Podhalański, Józef Figura, 21 listopad 2010
Polonika, luty 2011
Bogusław Zięba mieszka od ponad 20 lat w Austrii. Niedawno wydał dwie książki, o których z nim rozmawiamy.
O czym w skrócie są obydwie książki, które Pan napisał?
- Pisząc "Od Be Do Zet" założyłem napisanie książki, w której nie ma przemocy. Opisuję tu przygody grupki dzieci, które zostały skonfrontowane z intrygującą postacią niejakiego BeZeta, który daje o sobie znać jedynie w informacjach podrzucanych na kartkach. By nie było zbyt łatwo, informacje te układane są w rebus lub wierszowaną zagadkę, którą oprócz dzieci rozwiązuje także czytelnik w trakcie lektury. W końcu książki poznajemy głównego "sprawcę" zabawy.
Natomiast w książce pt. "Blechhammer" opisuję przebieg ostatniego lotu amerykańskiej załogi B-17, Latającej Fortecy, która rozbiła się w 1944 roku w pobliżu Koniówki, małej wioski na Podhalu. Część załogi trafiła do polskiego oddziału partyzanckiego, pozostali zostali wyłapani przez Niemców i trafili do obozów jenieckich. Książka oparta jest na autentycznych dokumentach i relacjach załogi samolotu oraz na relacjach świadków.
Skąd wziął się pomysł napisania przez Pana dwóch książek o tak różnej tematyce?
- Pisanie traktuję jako przygodę, hobby, i piszę o tym, co najbardziej zajmuje mój umysł. Pierwsza książka powstała w oparciu o zmyślone opowiadania do poduszki dla moich dzieci. Jest esencją moich opowieści na dobranoc, którymi kiedyś starałem się zainteresować własne dzieci.
Druga książka jest odpowiedzią na przeszło sześćdziesięcioletnie milczenie w sprawie amerykańskiego bombowca rozbitego na terenie Podhala i niezbyt zadawalające próby wyjaśniania tego zdarzenia w ostatnich latach. Poczułem się wtedy zobowiązany do pracy nad tematem, tym bardziej, że pochodzę z miejscowości w górach, gdzie rozbił się wspomniany samolot. Napisanie tej książki wymagało ode mnie dużego zaangażowania i badania tematu od podszewki. Zajęło mi to około trzech lat. Dotarłem do materiałów archiwalnych oraz do głównych bohaterów zdarzenia. Niektórzy z nich opowiadali z ochotą, jednak niektórzy potrzebowali więcej czasu, żeby się przekonać do moich intencji. Ostatni np. odezwał się dopiero po prawie dwóch latach milczenia i dosłownie w ostatniej chwili przysłał dwa interesujące zdjęcia.
Gdzie można nabyć Pana publikacje?
- Obie pozycje są do nabycia tylko w księgarniach internetowych. Drukowane są na życzenie - to nowy trend wywodzący się z USA, który ma zaoszczędzić papier i czas pracy. Nie ma w związku z tym określonego nakładu. O przerwaniu sprzedaży decyduje wydawnictwo lub autor.
Jak Pana książki zostały odebrane przez czytelników?
- Większe powodzenie ma "Blechhammer". Obie książki wydane zostały w Stanach Zjednoczonych, ale historia załogi samolotu napisana jest w dwóch językach, polskim i angielskim, stąd lepszy zbyt. "Od Be Do Zet" trafiła do kilku polonijnych szkół w USA i dzieci czytających w języku polskim.
Niestety ceny sprzedaży obu książek reguluje wydawnictwo dostosowując je do rynku amerykańskiego, więc są zbyt drogie jak na rynek polski.
Czy Pana praca zawodowa łączy się w jakiś sposób z tematyką, którą poruszył Pan w obydwu książkach?
- Z zawodu jestem nauczycielem WF. Wprawdzie jestem zatrudniony w austriackiej szkole, ale od lat nie pracuję bezpośrednio z młodzieżą. Obsługuję centralę telefoniczną. Nie zajmowałem się też nigdy zawodowo historią. Jestem zwykłym Polonusem.
Jak długo mieszka Pan w Austrii?
- Jestem tu od dwudziestu lat, przechodząc etapy znane niejednej polskiej duszy. Tu nauczyłem się machać kielnią i kleić płytki w łazience, ale i tu wykorzystywałem swoją wiedzę nabytą na polskiej uczelni udzielając prywatnych masaży, czy prowadząc gry i zabawy na jednym z bardziej znanych basenów wiedeńskich, teraz już nieistniejącym "Margaretenbad". Jestem zapalonym narciarzem, pływakiem, biegaczem aczkolwiek tylko w granicach utrzymujących mnie w miarę dobrej kondycji.
Jakie były przyczyny Pana emigracji do Austrii?
- Zrezygnowałem ze służby wojskowej w rezerwie. Wyznaczono wtedy dla mnie cztery kilkumiesięczne terminy dodatkowej służby w okresach, gdy osiągałem z młodzieżą najlepsze wyniki sportowe. Konkretnie chodziło o okresy zimowe, które dla nauczyciela WF pracującego w górach były najważniejsze. Z pomocą klubu sportowego odwoływałem się i proponowałem jeszcze zamiany na sezon letni, co oczywiście było waleniem grochu o ścianę. Powiedziałem, więc "Nie" i w dniu, w którym miałem znów przybrać mundur przekroczyłem granicę Austrii.
Czy utrzymuje Pan kontakty z Polską, z Polonią?
- W Polsce jestem regularnie, często wykorzystując także dwa wolne dni od pracy. Wraz z rodziną odwiedzam krewnych i pokazuję swoim dzieciom kraj i tradycje, w których wyrosłem. Kontakt z Polonią austriacką mam przede wszystkim dzięki szkole polskiej, do której uczęszczają moje dzieci.
Czy zamierza Pan kontynuować działalność literacką?
- Zawsze kiełkują jakieś pomysły. Być może poświęcę się pracy nad tematem historyczno-fantastycznym wiążącym trzy odległe od siebie epoki, czyli czasy starożytnych Rzymian- konkretnie Carnuntum na obecnych terenach Austrii, lata siedemdziesiąte w Polsce i wreszcie zdarzenia w teraźniejszej Austrii. Miałaby to być powieść sensacyjna o pogoni za skarbem z przeszłości.
Możliwe jednak, że skieruję wysiłki ku bliższej mi tradycji góralskiej i podejmę nowy temat, który ostatnio mnie zaintrygował.
Czy może Pan zdradzić, jaki to temat?
- Powieść nawiązująca do Goralenvolku na terenie Podhala. To jednak plany na przyszłość, natomiast aktualnie jestem w trakcie wydania tomiku tautogramów, erotyczno-obyczajowych wierszy utworzonych dla każdej litery alfabetu.
Co motywuje Pana do pisania?
- Najczęściej jest to impuls, który powoduje, że poświęcam wiele czasu danemu zagadnieniu. Potrafię wtedy szukać w internecie, szperać w książkach, wypytywać znawców, jechać w dane miejsce. Przykładem mogą być przygotowania do "Blechhammer". Byłem w Polsce, na Słowacji, nawet na południu Włoch w okolicach byłego lotniska amerykańskiego, skąd startował samolot. Na szczęście nie musiałem pędzić do USA, bo mogłem rozmawiać z pięcioma jeszcze wtedy żyjącymi lotnikami przez telefon lub email. W kwietniu 2010 jeden z nich zmarł w szpitalu trzymając "Blechhammera" w ręce. To była szczególna satysfakcja dla mnie, mimo że w tak smutnych okolicznościach, ale po otrzymaniu tej wiadomości od jego córki zrozumiałem, że mój wysiłek nie poszedł na marne. W tym tragicznym momencie dopełniło się pewne ogniwo, dzięki któremu pracę niekoniecznie odbieram jako przyczynę własnych korzyści
Serdecznie dziękuję za rozmowę, życząc ciekawych książek i wielu czytelników.
Rozmawiał Arkadiusz Romanowski
Tygodnik Podhalański, 05.01.2012
Tajemnice ostatniego lotu bojowego Latającej Fortecy nr 44-6412 i katastrofy bombowca w pobliżu Koniówki, a także dalsze losy członków załogi B-17. Pisze o tym Bogusław Zięba w książce "Blechhammer"
Blechhammer to słowo, które współcześnie niewiele nam mówi. Poza niewielką grupą pasjonatów historii oraz nielicznymi jej badaczami trudno znaleźć kogoś, kto wiedziałby, że chodzi o Blachownię Śląską, dziś dzielnicę Kędzierzyna-Koźla. W latach II wojny światowej, a także nieco przed jej wybuchem, miejscowość ta nazywała się właśnie Blechhammer.
Autorem książki Blechhammer jest Bogusław Zięba. Jak sam przyznaje we wstępie, przez lata nie interesował się historią, choć wychował się w opisywanych miejscach. Dopiero ostatnie lata, a zwłaszcza sprzeczne informacje spotykane w innych wydawnictwach skłoniły autora do podjęcia się zadania dotarcia do źródeł, przepytania żyjących uczestników i świadków oraz opisania wydarzeń sprzed 65 lat. Powstała publikacja dokumentująca ostatni lot bojowy Latającej Fortecy nr 44-6412, katastrofę bombowca w pobliżu Koniówki na Podhalu i dalsze losy członków załogi B-17. A co z tym wspólnego ma Blachownia Śląska? A no ma, bo to miejsce, a właściwie zlokalizowana tam fabryka syntetycznego paliwa była celem nalotu 483. grupy bombowej 13 września 1944 roku.
Bogusław Zięba zgromadził w jednym miejscu sporo materiałów faktograficznych, zdjęć, relacji, dokumentów, listów i map. Ze względu na pierwotne miejsce wydania każda strona podzielona jest na dwie kolumny, jedna pisana po polsku, a druga po angielsku. Autor wprowadza czytelnika w temat opisując mechanizm kompletowania załogi w USA, potem zamieszcza dane i charakterystyki poszczególnych członków załogi, przedstawia historię grupy bombowej, do której załoga należy, oraz szczegółowo zapoznaje czytelników z przebiegiem wybranych misji bombowca. Główna część książki to opis ostatniego lotu załogi nad ówczesny Blechhammer i późniejszej katastrofy samolotu na Podhalu. Przekaz wydaje się dość dokładny – autor przytacza relacje wielu świadków z Ameryki i Polski oraz odwołuje się do licznych dokumentów. Kolejna część przedstawia odtworzone losy poszczególnych członków załogi na terenach okupowanej Europy, aż do wkroczenia Sowietów. Ostatnie strony to informacje o życiu powojennym każdego z lotników.
Mamy też łyżkę dziegciu w tej beczce miodu. Momentami narracja bywa niespójna, łatwo się w niej pogubić, a styl i składnia czasem bywają przedwojenne. Sam tytuł też może zmylić wielu odbiorców – mało tam o Blachowni, więcej o załodze i jej losach. Całość zasługuje jednak na uwagę, a ta z kolei będzie proporcjonalna do ostatecznej ceny książki, zdecydowanie za wysokiej w pierwszym wydaniu. Mamy nadzieję, że tym razem będzie lepiej i wolumin trafi pod góralskie strzechy w Polsce i w Stanach, a może nie tylko tam.
Tygodnik Podhalański, Wacław Sajdak, 5 styczeń 2012
Głos Seniora, 30.12.2021
Nieznani Bohaterowie Niebios
Koniówka k/Czarnego Dunajca
B-17 "Latająca Forteca" 46 412
Kolejny amerykański bombowiec, który 13 września został trafiony dosłownie nad celem przez niemiecką artylerię przeciwlotniczą, to
Boeing
B-17 nr 46 412 "Latająca Forteca" z 483. Grupy Bombowej 15. AF (Air Force) dowodzony przez por. Everetta J. Robsona. Samolot ten brał udział w bombardowaniu fabryki paliwa syntetycznego w Blechhammer (obecnie Blachownia
Śląska). Maszyna z uszkodzonymi dwoma silnikami opuściła eskadrę, by wrócić do włoskiej bazy, jednak w okolicach Babiej Góry (Beskid
Żywiecki) pojawiły się niemieckie Messerschmitty. Latająca Forteca zmieniła kierunek lotu - z Chyżnego na Jabłonkę, Piekielnik, Podczerwone i Koniówkę, gdzie ostatecznie spadła w okolicach nasypu kolejowego.
Członkowie załogi zdążyli wyskoczyć na spadochronach. Po wylądowaniu dowódca i czterech lotników trafili do obozu jenieckiego, gdzie doczekali wyzwolenia. Wcześniej jednak przeszli przez tortury w osławionym "Pałacyku" - katowni gestapo w Zakopanem. Pięciu pozostałych członków załogi uzyskało pomoc i opiekę od żołnierzy AK z Orawskiej Placówki "Limba" oraz miejscowych górali. Zostali przejęci przez oddział 1. Pułk Strzelców Podhalańskich AK mjr. Andrzeja Stobrawego ps. "Borowy", stacjonujący na Starych Wierchach i wraz z partyzantami doczekali końca wojny. Po ujawnieniu się Sowietom w lutym 1945 roku, przez Lwów, Kijów, Odessę, Egipt i Włochy szczęśliwie wrócili do Stanów Zjednoczonych. Pozostali lotnicy z Latającej Fortecy rozbitej w Koniówce, którzy trafili do niemieckich obozów jenieckich na Pomorzu, zostali wyzwoleni przez aliantów i również wrócili do USA.
"Miałam wtedy 9 lat. To był straszny huk. Wydawało się, że samolot spada na chałupy. Jako dzieci bardzo się baliśmy. Leciał coraz niżej, a potem się zapalił. Leciał sam, bez pilotów. Oni wyskoczyli wcześniej. Ludzie mówili, że to Amerykanie. W Piekielniku kopali wtedy ziemniaki i jednego z nich ktoś przykrył płachtą, żeby go Niemcy nie znaleźli. Innym też miejscowi pomagali się ukrywać. Ludzie o tym wszystkim długo pamiętali, ale nie chcieli mówić,bo każdy się bał" -
Zofia Zięba, świadek awaryjnego lądowania B-17 w Koniówce.
"Spadający samolot jednym skrzydłem zarył w ziemi,zahaczył o nasyp, wyrwał tory, przerzuciło go na drugą stronę i tam się zapalił i rozpadł na części. Miejscowi trochę z tego zabrali. Chłopcy znaleźli tam karabin maszynowy, który wzięli ze sobą. Inni dostali od lotników czekoladę. Ktoś znalazł żołnierskie skórzane buty i czapkę pilota.Jeszcze inni konserwy... W tamtych czasach wszystko było cenne. Ludzie brali, co popadło. Potem przyjechali Niemcy i załadowali wszystko na wagony. Naboje i odłamki jeszcze długo znajdowano w polu podczas orania. Z fragmentów blachy z samolotu ludzie próbowali robić narzędzia rolnicze, ale blacha samolotu była zbyt szorstka inie nadawała się do pracy w ziemi" - Józef Zięba, komendant OSP, opiekun Izby Pamięci.
Upamiętnienie
Izba Pamięci - w budynku remizy OSP w Koniówce (Gmina Czarny Dunajec, powiat nowotarski) z inicjatywy Bogusława Zięby, autora książki Blechhammer, opisującej ostatni lot rozbitego na Podhalu B-17, powstała Izba Pamięci poświęcona bohaterskim lotnikom amerykańskim Zgromadzono tamdokumenty, mapy, zdjęcia, modele Latającej Fortecy i Messerschmitta oraz części z wraku samolotu, w tym m.in. duży fragment prawdopodobnie strzelnicy bocznej.
Redakcja Głosu Seniora, 30.12.2021
Uwagi edytorskie - Bogusław Zięba
Pojmana część załogi nigdy nie była torturowana przez Niemców. Jedynie co-pilot, Harold R. Stock został wyznaczony przez młodego oficera obozu jenieckiego Stalag Luft I do rozstrzelania. Jednak dzięki szczęśliwemu losowi i rozsądnemu sierżantowi niemieckiemu uniknął w ostatnim momencie śmierci.

Duży fragment kadłuba określony tu jako strzelnica boczna jest dolną częścią tego kadłuba spod działu radiooperatora. Otwory przeznaczone były dla aparatów fotograficznych. W tym locie samolot nie był wyposażony w kamery.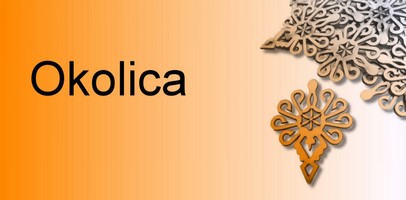 Położenie geograficzne, rzeźba terenu, pory roku, bogactwa, roślinność, zwierzęta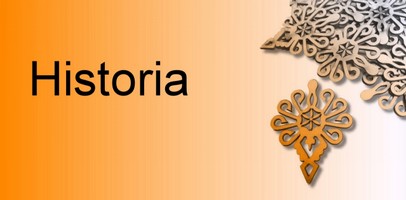 Z dokumentów, przekazy ustne, OSP, szkoła i harcerstwo, sport i lecznictwo, film, 13 IX 1944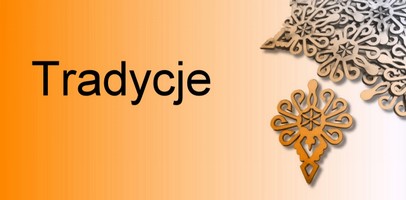 Muzyka i taniec, strój góralski, wesele, tradycje religijne, poracka, Kubacok i krowa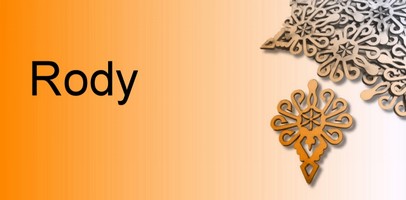 Charakterystyka wybranych rodów z Koniówki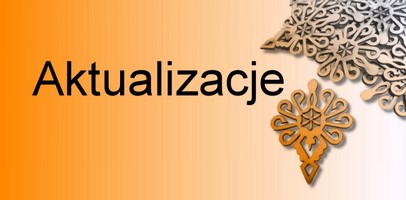 Najważniejsze wydarzenia w mijających latach i artykuły nawiązujące do historii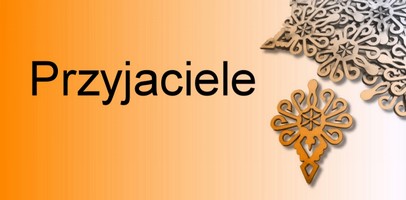 Strony internetowe i sponsorzy